Short Stay Plan
THE ENTENTE offers serviced apartments for a short stay period in addition to regular leased apartments. Apartments are equipped with essential furniture and appliances and no key money is required. The concierge is fully at your service.
The following items are included in the rest
Furniture and appliances
Kitchen and dining ware
Linens
Water, Electricity, and gas fees
Internet
TV(packagedpay-channels)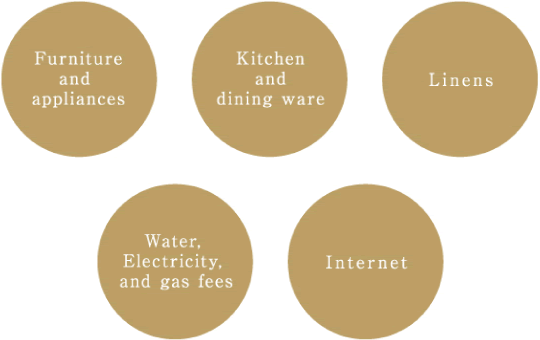 Find an apartment that suits you from the layout variations shown on this website or ask directly for advice. We are happy to answer your questions and to recommend apartments to meet your preferences, either in person, or by telephone.
If you wish to be shown an apartment, please make an appointment in advance by phone or email.